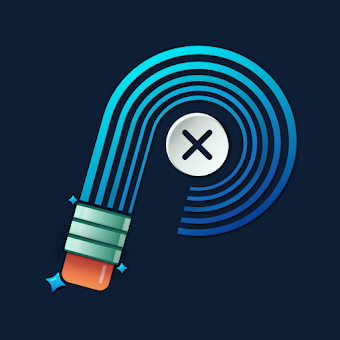 Retouch Remove Objects Editor
Photo retouch, Remove by one touch, Background eraser and cutout photo editor
= 1){ current = current - 1}">
Description
Retouch Remove Objects Editor belongs to the category of Photography Apps for Android and it has been developed by VIDEOSHOW Video Editor & Video Maker LTD.. Download the latest version (2.1.3.6) of the APK mod here in APKem.com which was released on 2023-09-22.
Retouch Remove Objects Editor has been voted 165.6k times with an average score of 4.6 since 2022-07-18. It's Free and the file size is 68.1 MB. The last version of its download is optimized for the version 21 (Android 5.0+).
Retouch is a photo eraser remove people app to remove any unwanted object from picture by auto object remover. It helps you remove objects from your photos, clean text or logo from images, and retouch your photos. This is not only an excellent photo editor, but also an eraser tool for photos.
Key features of photo retouch
Remove objects - One of the photo editor which allows you to easily remove unwanted contents or objects from your photos using just the tip of your finger. Remove unwanted people. Erase unwanted sticker or text, erase caption.
Replace background - Cutout image automatically with AI auto selection tool and paste it on another image or backgrounds. Select any background that you want from gallery and change photo background.
Paste picture - Copy photos using our cut out exactly the parts you want. Paste the cut photos on any backgrounds from your gallery. Add yourself into famous locations or in photos with famous people.
Clone picture - Paste multiple copies of people in photos to create a fun clone effect. Clone yourself on photo easy and fast. Create real photo clone or creative photo as you wish.
Blemish remover - Fix facial blemishes easily with face blemish remover with photo edit retouching features. Blemishes Acne, pimples, wrinkles, dark circles, dark spots are very easy to remove, just tap on and see the magic.
Edit picture - Crop photo to any size. Apply beautiful effects and filters to polish your photos. A photo editor & photo lab with 100+ filters, fonts and stickers. Exposure, contrast, highlights, shadows, light, saturation, temperature, tint. Fit and border your photos for social platform. Quick saving your masterpiece to the album and easy sharing to social media.
With Retouch, you can just mark any unwanted content or background, then remove it from your photos with just one touch! Use this app to remove anything from photo in this photo editor. It has all the tools you need and functions a photo editor could ever have for photo retouch
Let's start~
Just upload your photos and let Retouch show it's magic!
Disclaimer:
- We respect the copyright of the owners.
- Please confirm that you have obtained the owners' permission or authorization before using this Application.
- This Application is only for your personal study and research use. Please do not use it for commercial purposes.
- We are not responsible for any intellectual property infringement caused by your unauthorized actions.