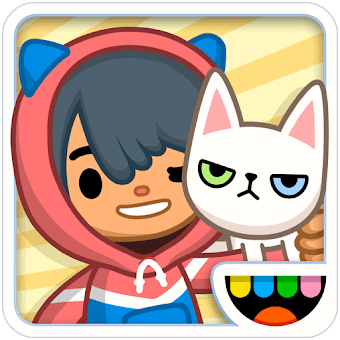 4.3

2.5k Reviews

1.2 Version
Meet friends with paws & claws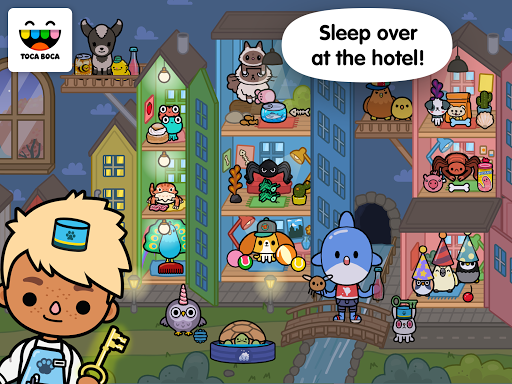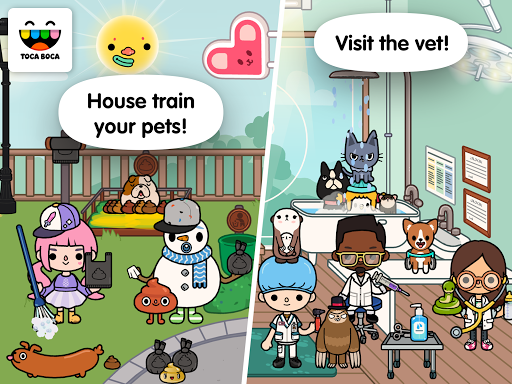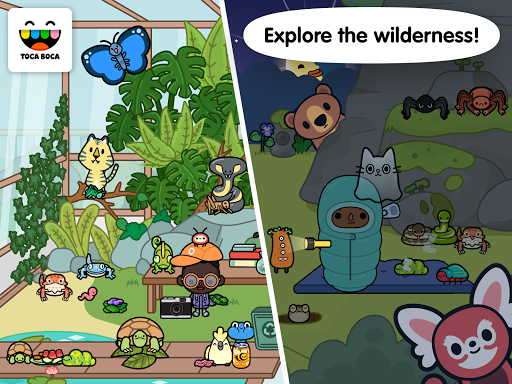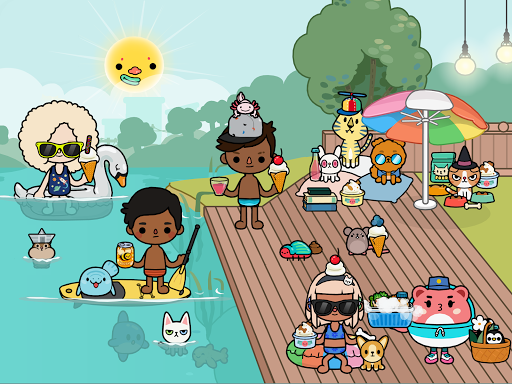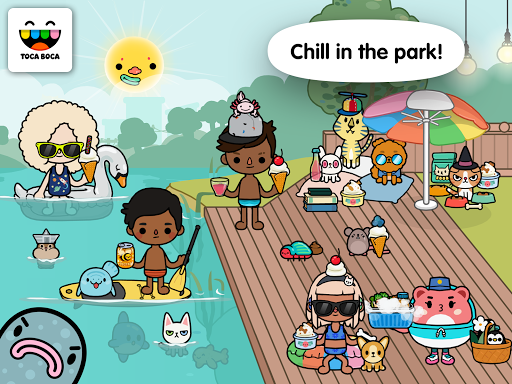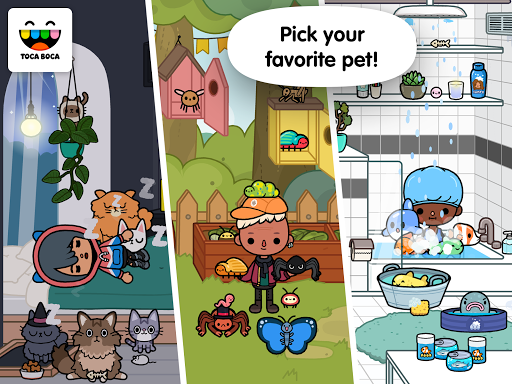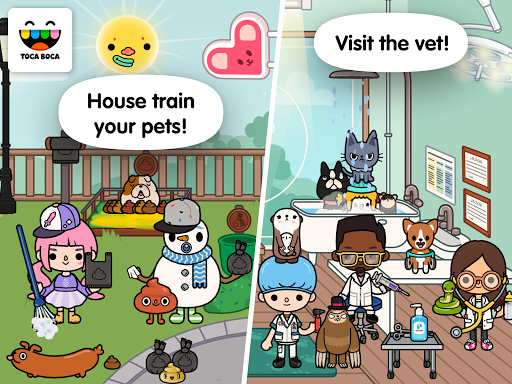 = 1){ current = current - 1}">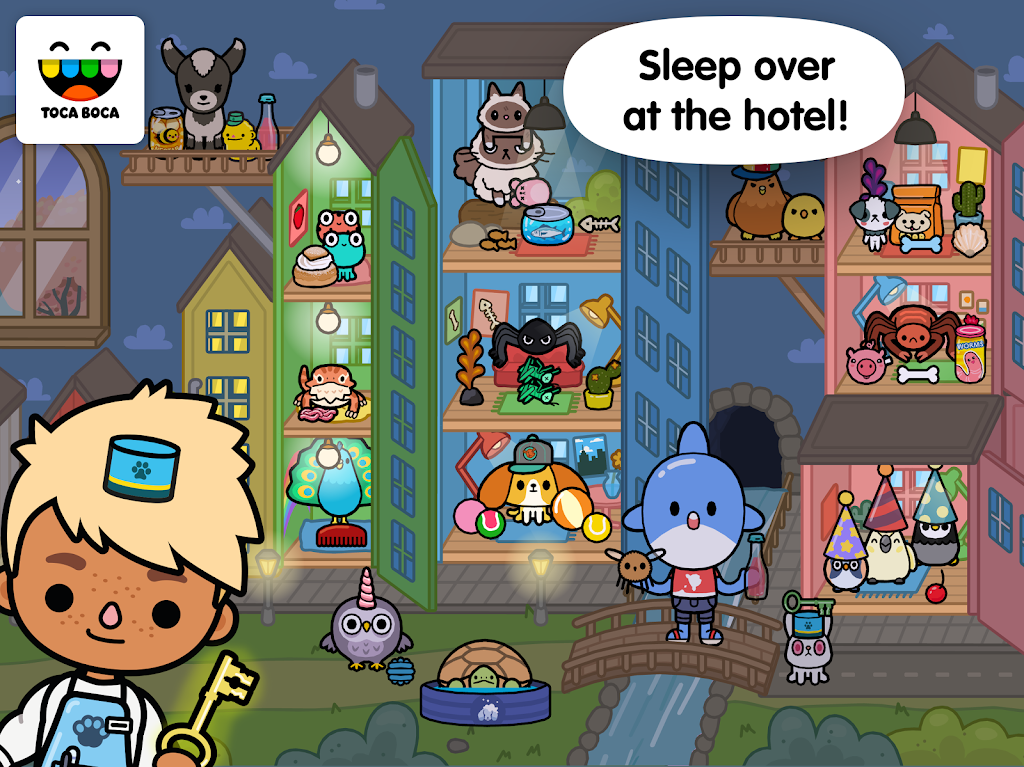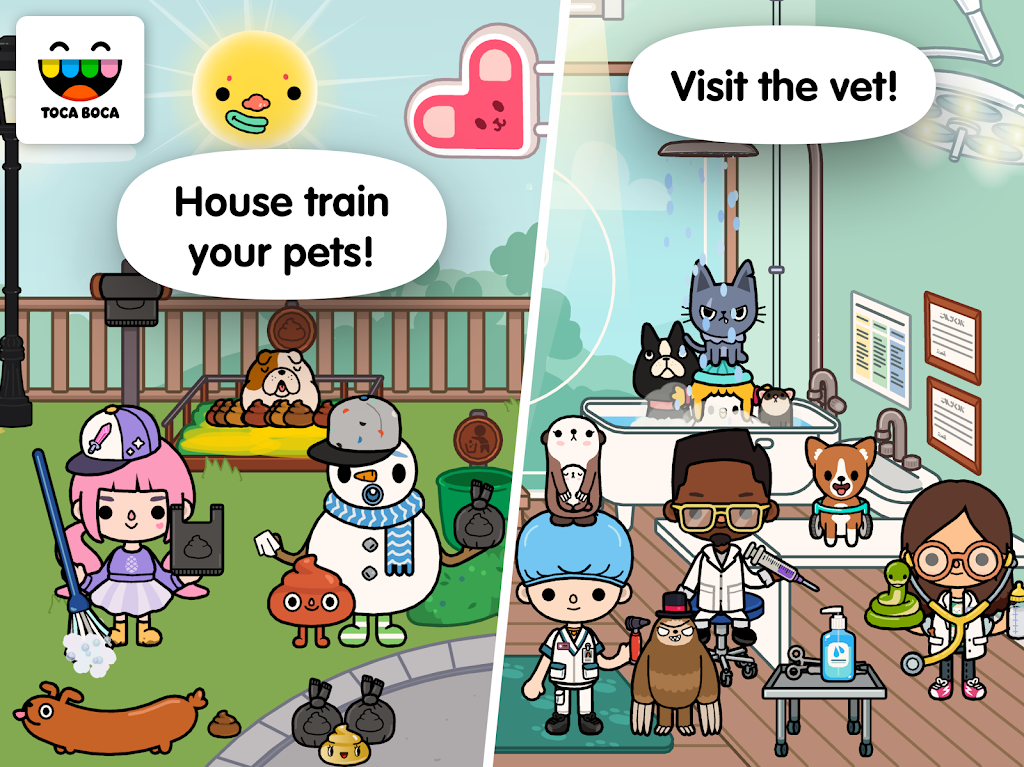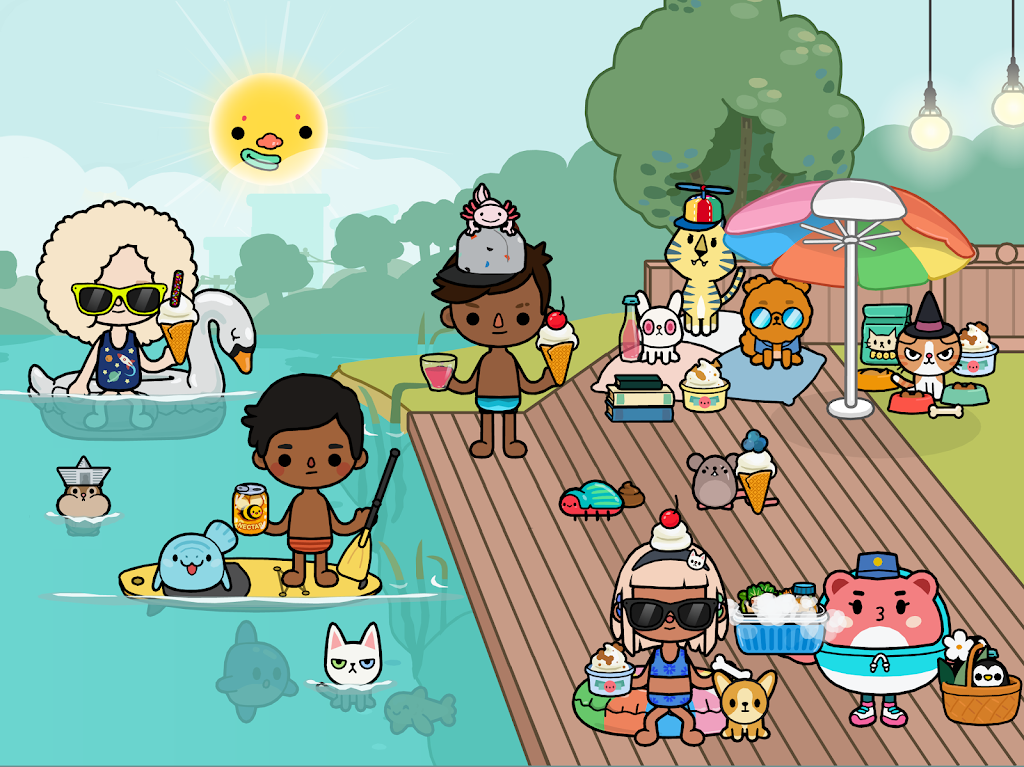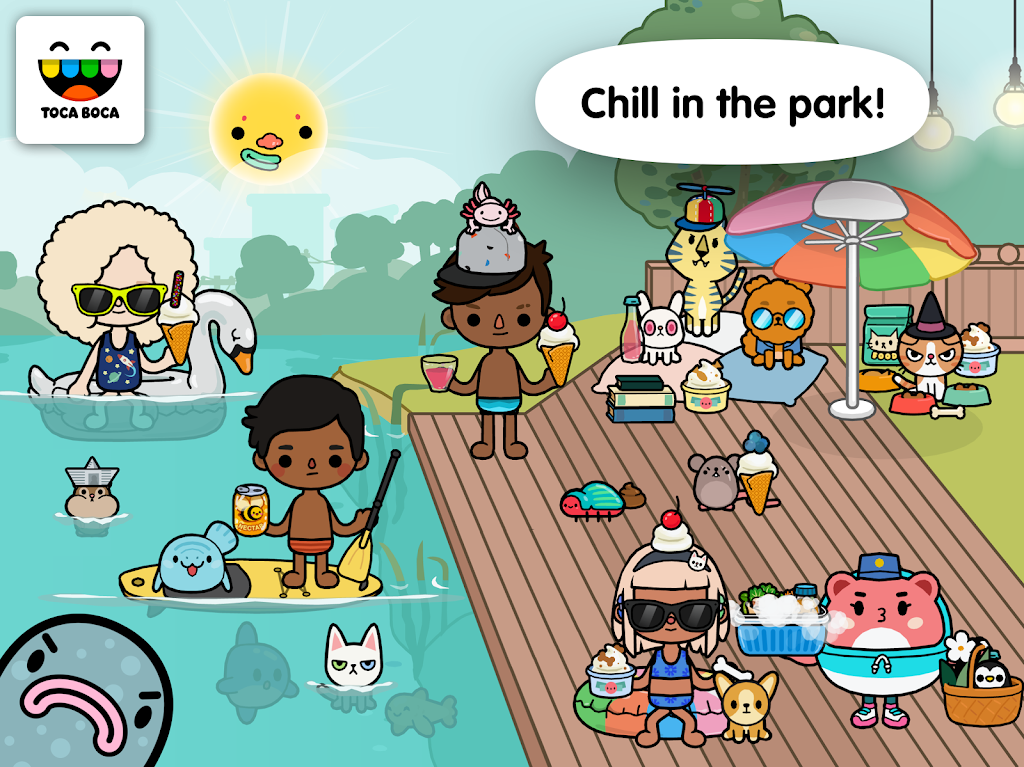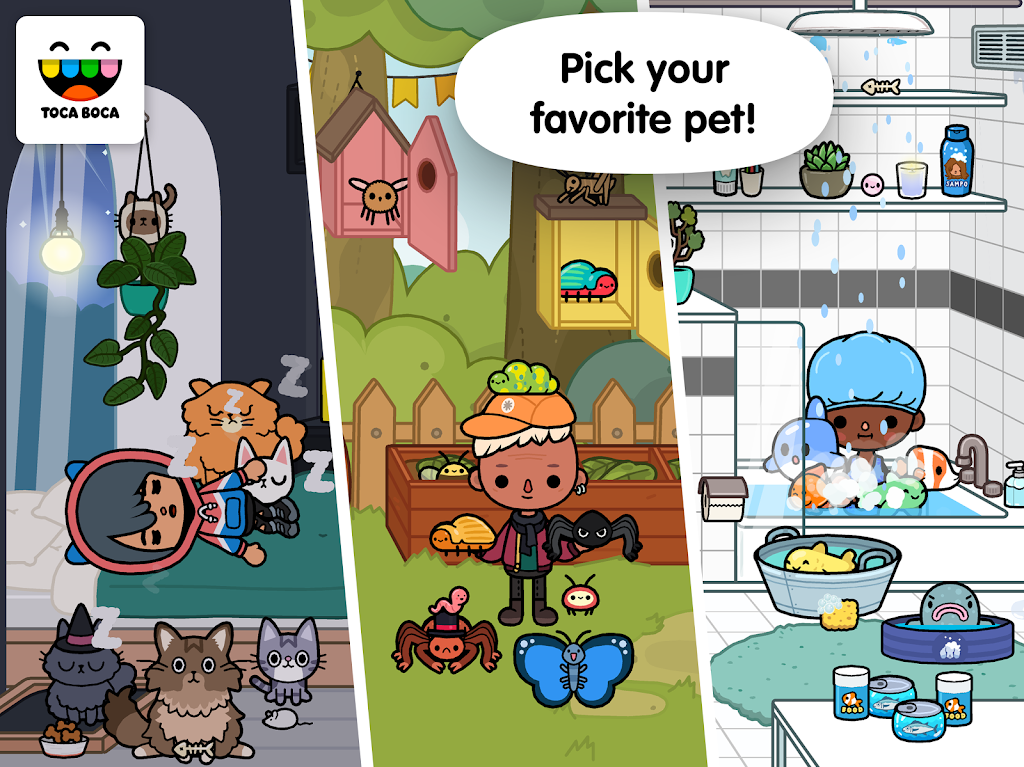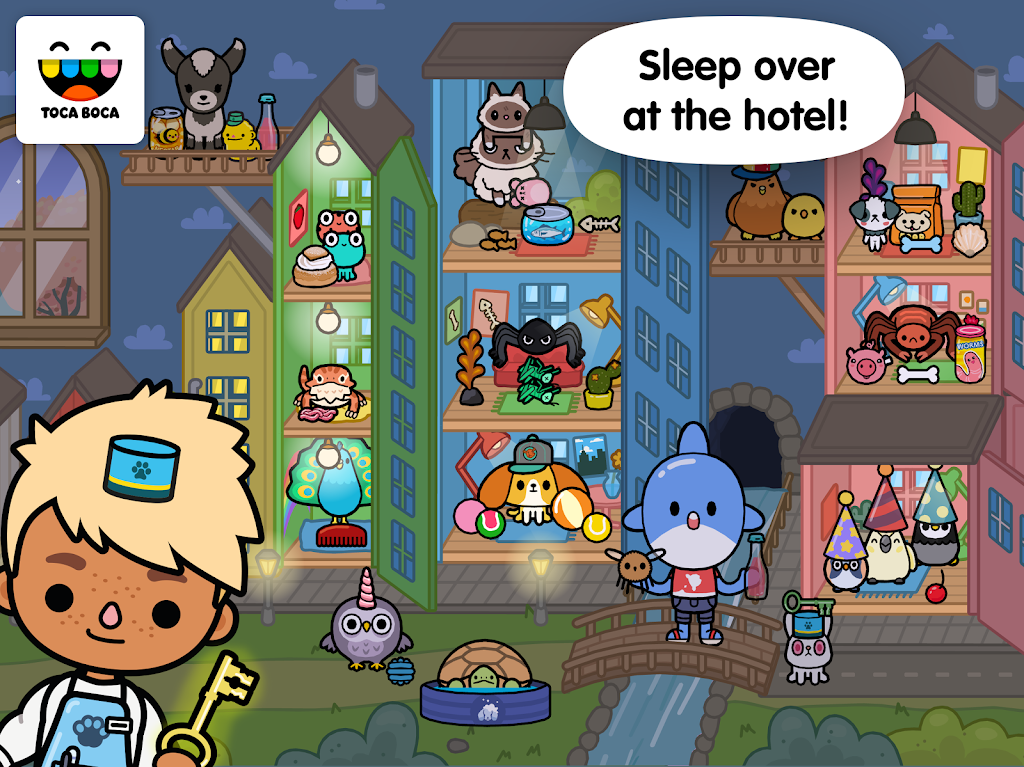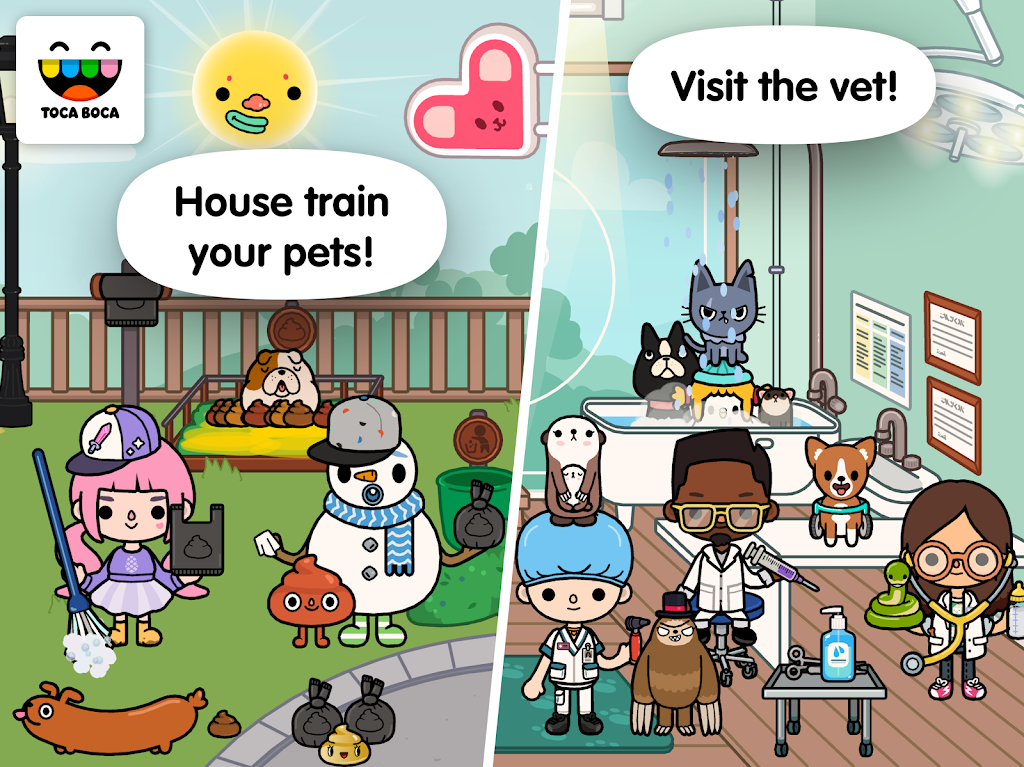 Description
Toca Life: Pets belongs to the category of Education Apps for Android and it has been developed by Toca Boca. Download the latest version (1.2) of the APK mod here in APKem.com which was released on 2023-12-10.
Toca Life: Pets has been voted 2.5k times with an average score of 4.3 since 2021-07-30. It's Free and the file size is 201.4 MB. The last version of its download is optimized for the version 17 (Android 4.2+).
Welcome to Toca Life: Pets, where you and your animal friends run the show! What's your favorite pet like? Furry and fast? Wet and wiggly? A little bit creepy? With more than 120 animals, Toca Life: Pets has every kind of pet you can imagine.
EXPLORE FIVE LOCATIONS
PET PARK: Enjoy the great outdoors with the pets! Take a dip in the river, have a picnic on the grass, play a game or discover a hidden cave. Or build an agility course to train your pets and test their skills. Poke around a bit, explore the tree — you might find some surprises to expand your pet family!
PET HOTEL: Sometimes families go on trips without their pets, but thanks to the pet hotel, pets get a vacation of their own! With lots of cozy spaces, an aquarium and outdoor space, every pet will find a nice spot to play or relax — dog or cat, bird or sloth-bat!
VETERINARY: The vet can help sick pets feel better and help healthy pets stay that way! You'll find pills, drops and the instruments needed to operate on sick or injured pets. Pets can play outdoors or wait on the cozy beds until the vet is ready to see them.
PET SHOP: Find everything you need for to groom, feed, play with and care for your pets at the pet shop. After shopping, grab a bite to eat at the pet shop cafe, where pets get a table too!
BREEDER'S BUNGALOW: Here's where the pet breeder starts and ends their day. The bungalow is, of course, filled with pets — hiding in the greenhouse and playing in the yard and splashing in mud. Don't worry, the giant bathtub gets everyone clean again!
FEATURES
- Role-play in five locations: pet park, pet hotel, veterinary, pet shop and breeder's bungalow.
- Meet 23 new characters.
- Play with and care for 124 real and fantasy animals.
- Bathe muddy pets and get them clean again!
- Pretend to be a vet and care for sick and injured pets.
- Dress your pets in fun hats — stack hats on hats on hats!
- Build an agility course to train pets and help them get the exercise they need.
- Pull the branch in the pet park to discover a surprise!
About Us:
At Toca Boca, we believe in the power of play to spark kids' imaginations and help them learn about the world. We design our products from the kids' perspective to empower kids to be playful, to be creative and to be who they want to be. Our products include award-winning apps that have been downloaded more than 200 million times in 215 countries and offer fun, safe, open-ended play experiences. Learn more about Toca Boca and our products at tocaboca.com.
Privacy Policy:
Privacy is an issue that we take very seriously. To learn more about how we work with these matters, please read our privacy policy: https://tocaboca.com/privacy