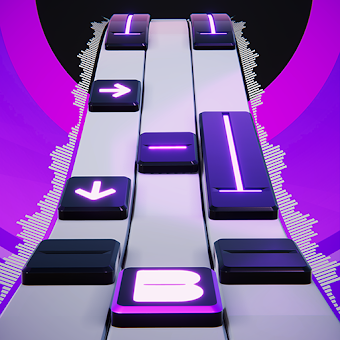 Beatstar - Touch Your Music (Allways Perfect, High Score)
= 1){ current = current - 1}">
Description
Beatstar - Touch Your Music belongs to the category of Music Games for Android and it has been developed by Space Ape. Download the latest version (22.0.2.21672) of the APK mod here in APKem.com which was released on 2022-11-29.
Beatstar - Touch Your Music (Allways Perfect, High Score) has been voted 767.5k times with an average score of 4.4 since 2022-08-27. It's Free and the file size is 191.5 MB. The last version of its download is optimized for the version 23 (Android 6.0+).
Experience the next generation of music games with Beatstar, a new type of rhythm game that lets you touch your music.
Follow the rhythm to your favorite songs! Tap and Swipe to the instruments, vocals or beats to master your favorite songs and experience them in a whole new way. Every beat is yours for the taking, just make sure you can keep up.
Play to your favorite songs and discover new ones along the way. Imagine the best Coachella lineup ever: That's Beatstar. Play through hits from Doja Cat, Avicii and Lil Nas X, or explore the classics like Lynard Skynard's Sweet Home Alabama. The music is endless with Beatstar.
Touch your music with Beatstar today!
RHYTHM GAMES - A NEW EXPERIENCE
● Tap, swipe and touch every note to win
● Keep tapping to the beat of every song
● Feel every beat pulse through your fingers.
● Master songs to unlock new songs.
MUSIC FROM YOUR FAVORITE ARTISTS
● Discover new songs from your favorite artists.
● Hundreds of the best artists today have collaborated to make the ultimate playlist.
● Listen to songs you were "meh" on in a whole new way.
● Beatstar makes your favorite songs unforgettable.
GO VIRAL
● Share new music with your friends and brag when you beat their score.
● Play challenges and climb your way up on the leaderboard.
Please note: a network connection is required.
Beatstar requests storage permissions so that you can send our support team screenshots of anything you need help with or would like to report to us.
The rest:
Need help? https://support.beatstar.com
Contact us! [email protected]