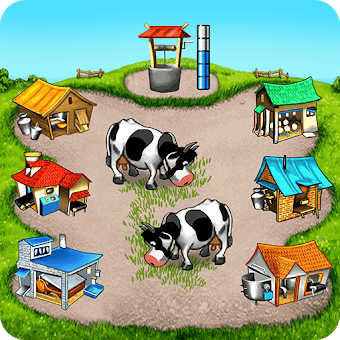 Farm Frenzy Free: Time management games offline 🌻 (VIP Unlocked)
4.5

252k Reviews

1.2.92 Version
New day in your farming & building barnyard games offline! Frenzy farm game free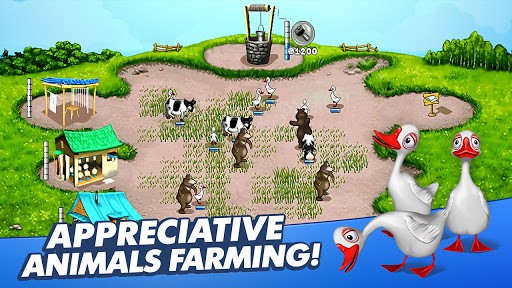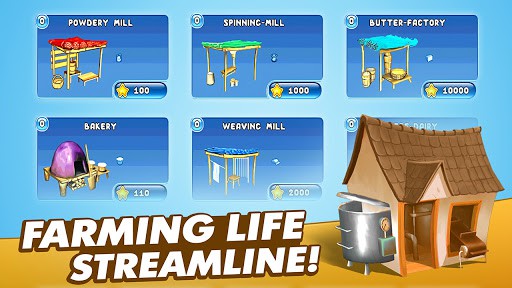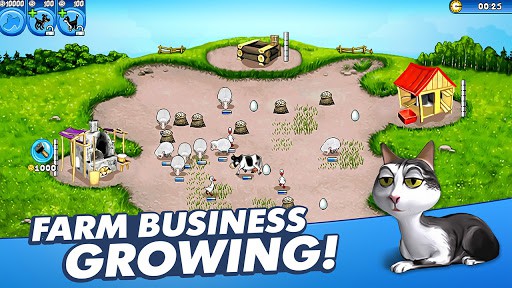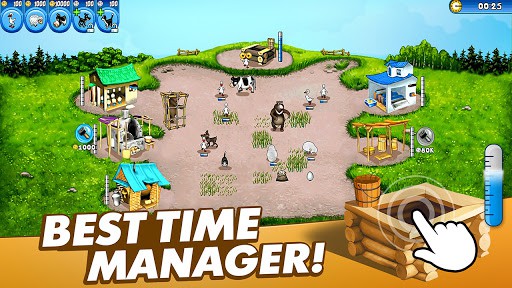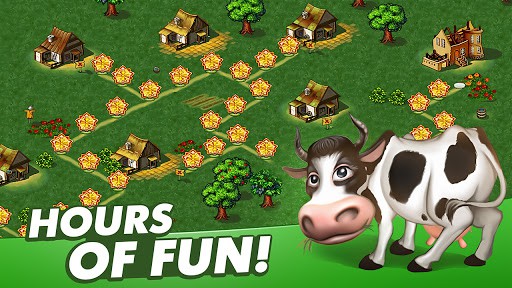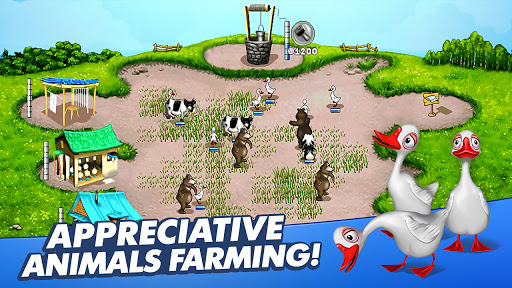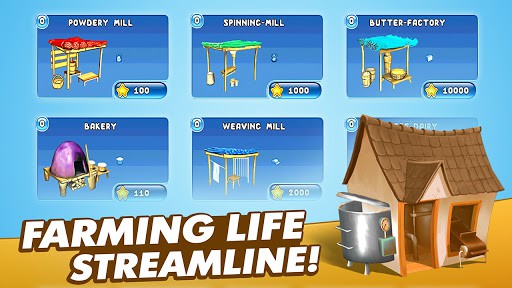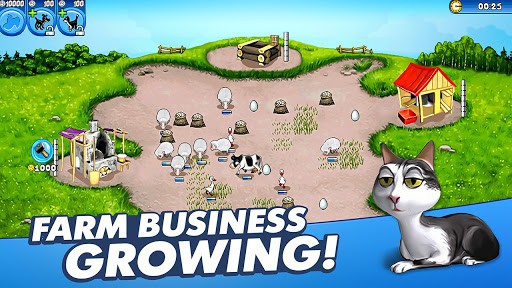 = 1){ current = current - 1}">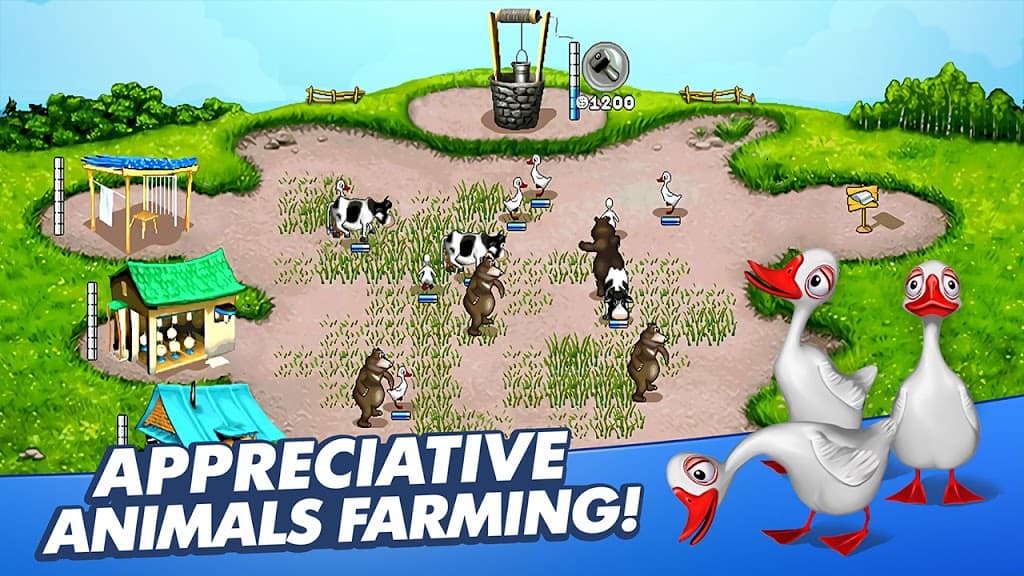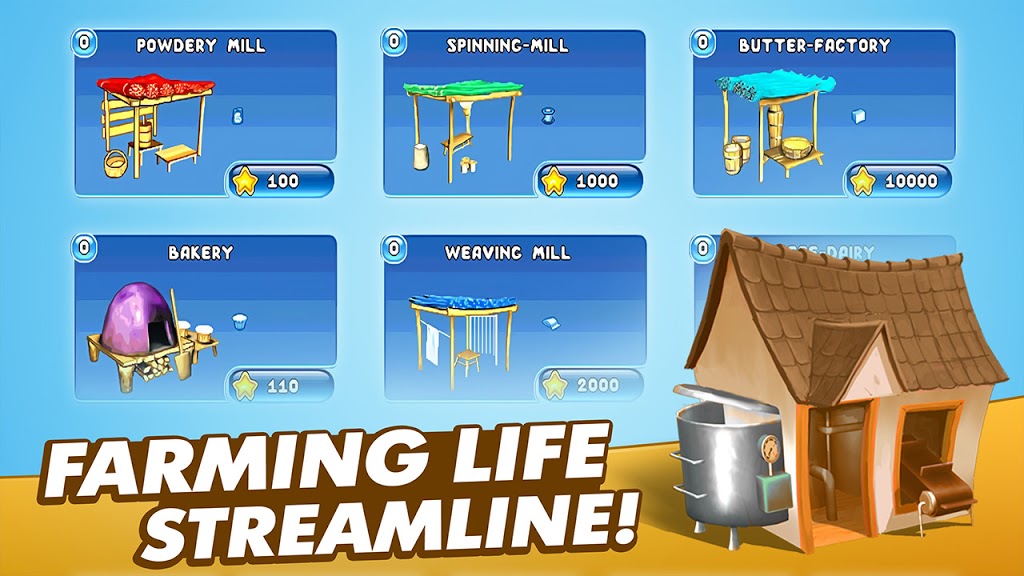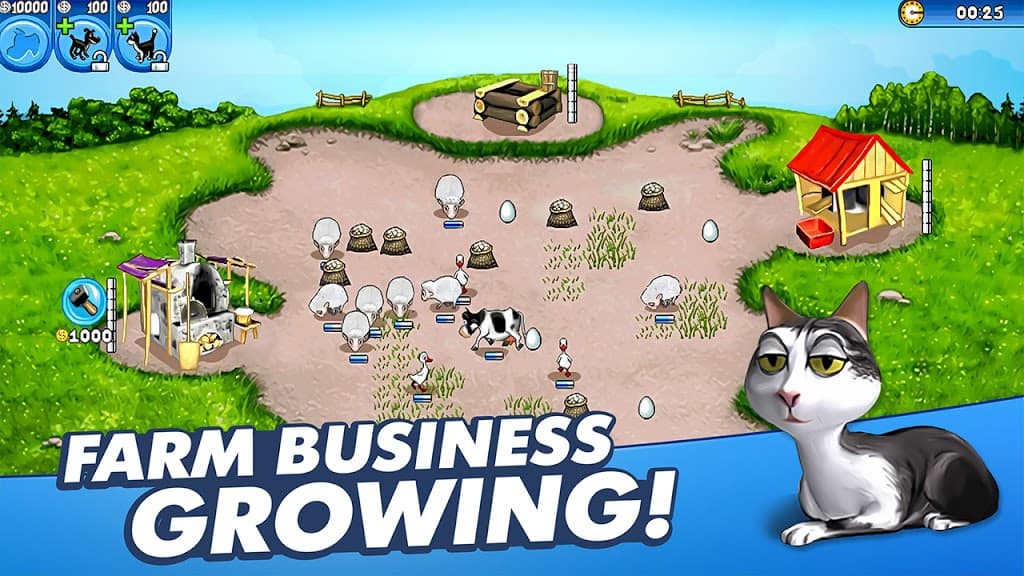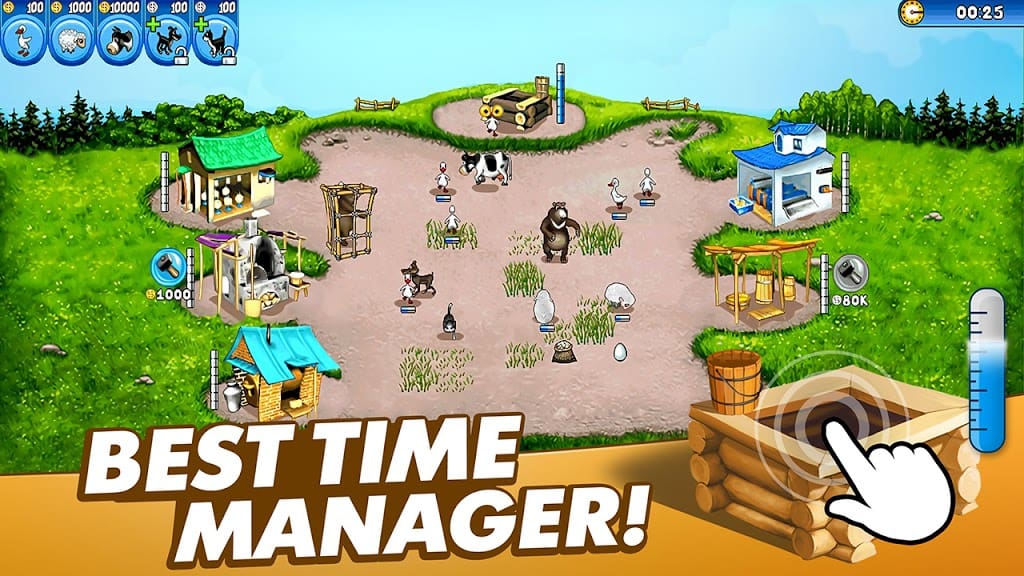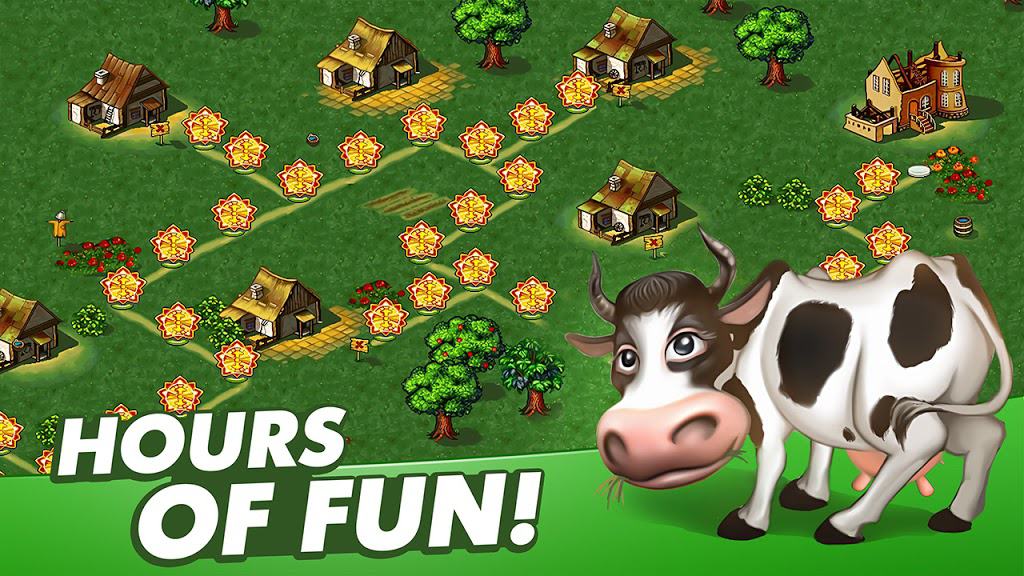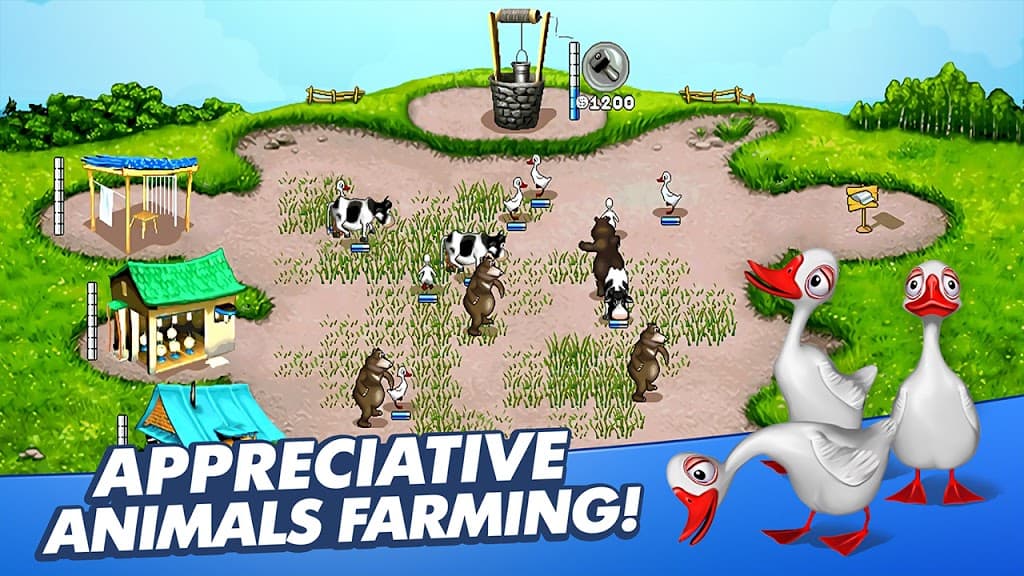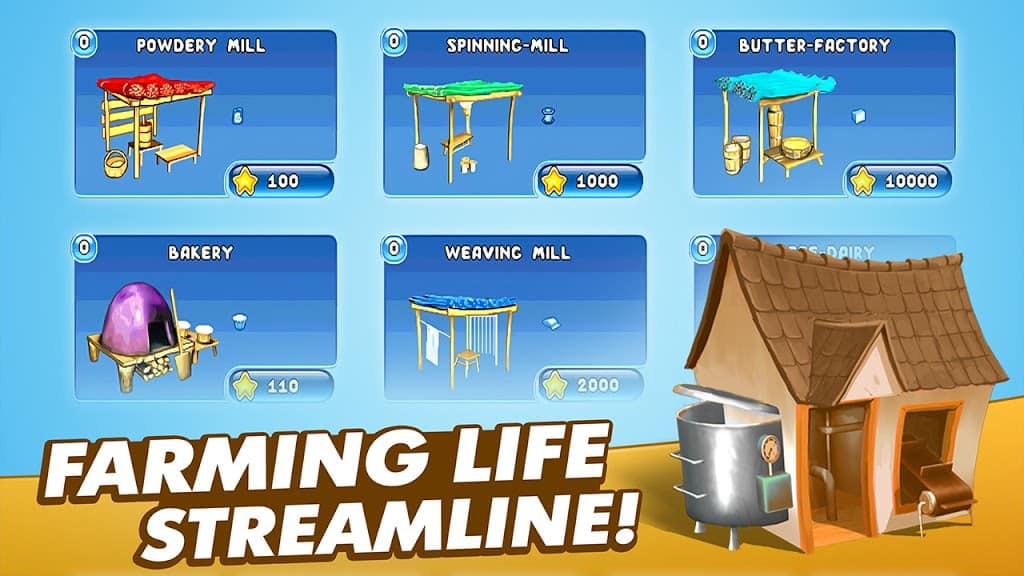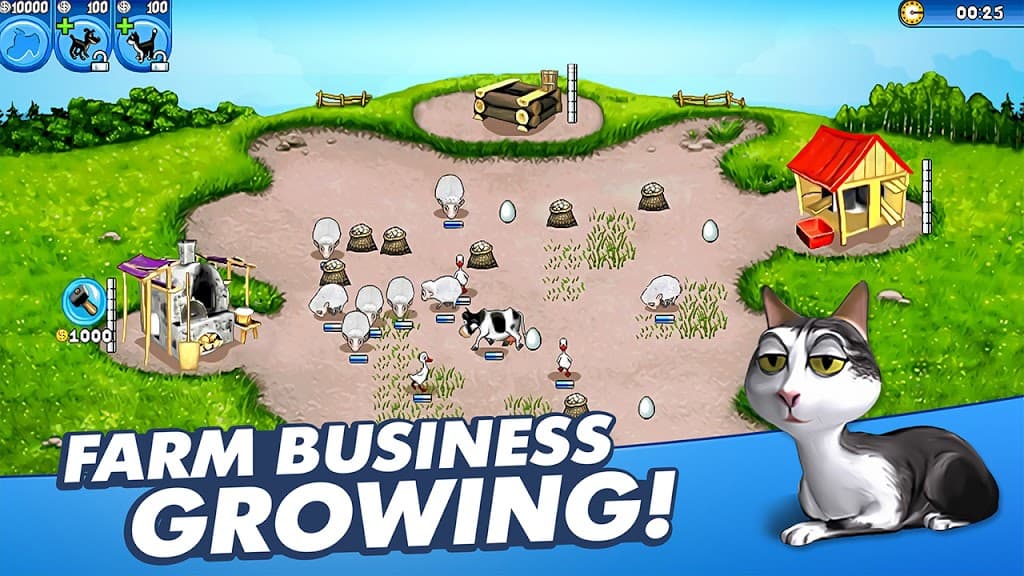 Description
Farm Frenzy Free: Time management games offline 🌻 belongs to the category of Simulation Games for Android and it has been developed by HeroCraft Ltd.. Download the latest version (1.2.92) of the APK mod here in APKem.com which was released on 2023-09-22.
Farm Frenzy Free: Time management games offline 🌻 (VIP Unlocked) has been voted 252k times with an average score of 4.5 since 2021-07-07. It's Free and the file size is 19.2 MB. The last version of its download is optimized for the version 15 (Android 4.0+).
Best of all farming games Farm Frenzy is now free!
In the style of management games you like a real farmer will have to work hard to achieve your goals in farming games. Whether that's owning a certain number of animals, buy and sell chickens, producing a specific number of goods or simply racking up a huge profit in your ferma. This is a farming simulator - time management games full free.
Have you ever wondered what it would be like to run your own fully working ferma? Now you are a farmer! If you fancy giving it a go without having to get up at the crack of dawn every day Farm Frenzy - the farming games for you! Soon you'll be a big farmer producing vast quantities of products and turning over a huge profit in farm games.
Farm Frenzy has 72 action-packed levels to keep you busy, starting from simple chicken egg collecting tasks to the rigours of producing cheese in barnyard games.
Farm games features:
• 72 original levels in farming games
• Funny animals to care for!
• Lots of ferma products to sell
• Over 30 buildings' upgrades for the village
• Unlimited farm games time
• VIP bonuses
• time management games
As well as the standard upgrades the really canny player may unlock special VIP bonuses, these include super-fast transport vehicles for your village, automatic water-pumps and discount cards to secure cheaper purchasing of animals for your ferma!
_____________________________________
If you wish to play Farm Frenzy without any ads, just check out this special premium version of the barnyard games here:
Farm Frenzy on Google Play:
https://play.google.com/store/apps/details?id=com.herocraft.game.farmfrenzy
_____________________________________
To find more barnyard games and farm games -
FOLLOW US: http://twitter.com/Herocraft
WATCH US: http://youtube.com/herocraft
LIKE US: http://facebook.com/herocraft.games